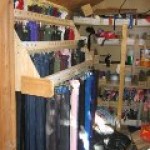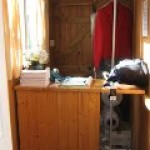 The history of Sew and Stitch
Sew and Stitch was founded and run by myself, Jackie. I personally carry out all repairs and alterations.
A little bit about myself! Starting at Coultaulds textiles in the mid seventies I began learning many aspects of professional sewing. Using many varied techniques on high-speed industrial machines such as flat stitching, overlocking and blind hemming I began to gain experience. I then went on to the manufacture waxed cotton jackets, make up bags and many other types of knitwear.
22 years ago I started doing repairs and alterations as a paid hobby. I manufactured items such as new covers for dentist chairs, wheelchair covers for the NHS, garment bags and speaker covers as well as all routine alterations to all manor of garments.
I believe this has given me a very broad and varied range of experience to successfully run Sew & Stitch Ltd for such a long period of time.